Wilkes-Barre, PA – August 5, 2022 – Sundance Vacations employees spearhead "Teaching Tuesday" classes to raise money for charity.
Sundance Vacations employees have been gathering on Tuesdays with their favorite co-workers to learn new skills while raising money for charity. So far, classes include how to make wine, how to create bows, how to make soap, and self-defense classes. Each class is hosted by a member of the Sundance Vacations team! Each class is $10 (with the exception of the 3-day wine class) and all money collected will be donated to charity! After Sundance completes the "Teaching Tuesday" lessons, we will randomly select one of the class hosts to pick their favorite charity to donate to. IT Manager, Justin Baggs, kicked off "Teaching Tuesday" with a wine making class on July 26th. After observing the hard work that goes into making wine, the participants got to take home their very own Sundance-made bottle.
We hope to learn more fun and unique skills from our co-workers with future "Teaching Tuesday" classes!
Sundance Vacations employees have participated in and hosted similar events in the past with the 2020 Customer Experience Charity Event and the Sundance Vacations 3rd Annual IT St. Vincent de Paul Soup Kitchen Fundraiser.!
---
Check out our Latest News tab to stay up to date with charities that Sundance Vacations is actively working with. Make a donation to a charitable organization close to your heart on our Charities Page today!
For more information, updates, travel tips and news from Sundance Vacations, be sure to follow us on the following social media outlets: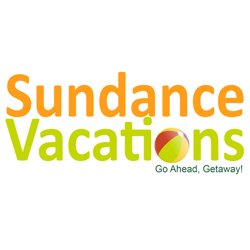 Sundance Vacations has been sending travelers on the vacations of their dreams for 27 years. In addition to our travel services, our co-founders believe strongly in giving back and incorporate their values into the culture of the company. Employees are always lending a hand to those in need around all our offices . Read more on under our Latest News section.