ENVISION Blind Sports is holding their 3rd Annual Frank Barnes Memorial Golf Outing at the Grove City Country Club on September 11, 2022. Raffles will be available to participate in after the outing, which includes signed Pens memorabilia and 50/50 auctions. Sundance Vacations is donating a week vacation certificate which can be won during the raffles. Sundance Vacations has worked with ENVISION Blind Sports in the past and looks forward to contributing to their cause again! Read more about the event on the ENVISION Blind Sports Facebook page and register to participate for a day filled with food, friends, and fun!
About ENVISION Blind Sports
ENVISION Blind Sports is an organization that supports people who are blind or visually impaired by providing services and education to ensure they are getting ample opportunities to be physically active. The main goal of ENVISION Blind Sports is to provide sports and physical activity programs year-round to individuals of all ages who are blind or visually impaired in Pittsburgh and the surrounding areas/states. All information was taken from the ENVISION Blind Sports site, and much more can be found there. Explore their tabs to learn about their programs, stories, and events.
The vision of ENVISION Blind Sports is:
To increase awareness of blind sports
To be a resource for individuals who are blind or visually impaired
To increase physical activity and to promote lifetime health and wellness
If you're looking to make a donation to ENVISION Blind Sports, you can do so by visiting their donation page on their website! You can also mail in check donations. Consider donating to support visually impaired adolescence!
---
Check out our Latest News tab to stay up to date with charities that Sundance Vacations is actively working with. Make a donation to a charitable organization close to your heart on our Charities Page today!
For more information, updates, travel tips and news from Sundance Vacations, be sure to follow us on the following social media outlets: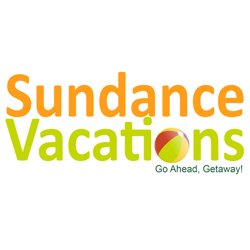 Sundance Vacations has been sending travelers on the vacations of their dreams for 27 years. In addition to our travel services, our co-founders believe strongly in giving back and incorporate their values into the culture of the company. Employees are always lending a hand to those in need around all our offices . Read more on under our Latest News section.