As spring approaches, so does the opportunity to support wonderful charitable organizations through outdoor events, which is exactly what John and Tina Dowd are doing. On Friday, May 5, 2023, The Domestic Violence Service Center of Wilkes-Barre will be holding its 15th Annual Golf Tournament at Blue Ridge Trail Golf Course in Mountain Top, Pennsylvania. The tournament is held yearly to raise funds for women and children being physically and emotionally abused. The Domestic Violence Service Center provides victims with a safe shelter and a dedicated support system. In addition to participating in the tournament with two guests, John and Tina will hold the title of Arnold Palmer Sponsor with their $750 donation. Prizes will be awarded for:
Closest to the Pin
Hole-in-One
Longest Drive
First, Second, & Third Flights
Shotgun start begins at 1 PM. We look forward to seeing all in attendance supporting a great cause!
About the Domestic Violence Service Center
The Domestic Violence Service Center offers emergency shelter and direct services to battered women and their children. The mission of DVSC is to work toward the elimination of domestic violence. In addition to emergency shelter and transitional housing, DVSC offers a wide range of free and confidential services including a 24-hour hotline for information and referral, crisis intervention, supportive counseling or a sympathetic shoulder to cry on. Other free services include supportive options counseling, individual and group counseling for residents and non-residents, advocacy, court advocacy and accompaniment related to Protection From Abuse Orders, community outreach and education, life skills and parenting training, medical and mental health advocacy and trainings for professionals.
To donate to the Domestic Violence Service Center, please visit the "Help Us" tab on the DVSC website. You can donate either by credit card, through PayPal, or by scanning the QR code.
---
Check out our Latest News tab to stay up to date with charities that Sundance Vacations is actively working with. Make a donation to a charitable organization close to your heart on our Charities Page today!
For more information, updates, travel tips and news from Sundance Vacations, be sure to follow us on the following social media outlets: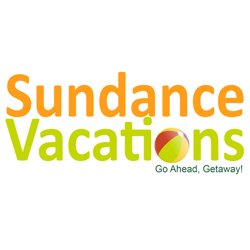 Sundance Vacations has been sending travelers on the vacations of their dreams for 27 years. In addition to our travel services, our co-founders believe strongly in giving back and incorporate their values into the culture of the company. Employees are always lending a hand to those in need around all our offices . Read more on under our Latest News section.