On September 12th, 2022, the 5th Annual Patriot's Day Golf Tournament was held at the Wyoming Valley Country Club. The tournament is held to raise money for the Wilkes-Barre VA Medical Center. The funds gained from the event were directly utilized for the needs of veterans and their families, both for medical and entertainment purposes. Sundance Vacations has been a participant in the tourney for the past two years.
Charity contact person, Charles Luce, stated about Sundance's involvement, "Their generous package for Myrtle Beach or Hilton Head is one of the highlights of the tournament. It is used as a closest to the pin prize on the par 3 (#15) over the water. It is always a pleasure to work with Sundance Vacations and we look forward to their participation next year. Wyoming Valley Country Club considers it a privilege to raise funds for our veterans at the VA."
The picture above is of the "closest to the pin" winner, Joe Butcher, with his Myrtle Beach/Hilton Head Vacation Certificate.
All of us at Sundance Vacations look forward to next year's event!
About the Wilkes-Barre VA Medical Center
As described on their website, The Wilkes-Barre VA Medical Center "provides you with health care services at 8 locations: the Wilkes-Barre VA Medical Center (hospital) and 7 community-based outpatient clinics. We also have a community living center (nursing home). Wilkes-Barre health care is one of the leading VA health care systems in Pennsylvania. We're a top-ranked, innovative care center within the Veterans Integrated Service Network 4."
If you'd like to make a donation, you can read about the various ways donations are accepted on the "Make a donation" section of the website.
---
Check out our Latest News tab to stay up to date with charities that Sundance Vacations is actively working with. Make a donation to a charitable organization close to your heart on our Charities Page today!
For more information, updates, travel tips and news from Sundance Vacations, be sure to follow us on the following social media outlets: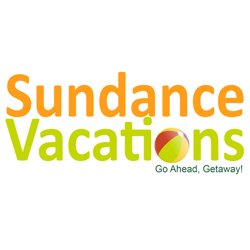 Sundance Vacations has been sending travelers on the vacations of their dreams for 27 years. In addition to our travel services, our co-founders believe strongly in giving back and incorporate their values into the culture of the company. Employees are always lending a hand to those in need around all our offices . Read more on under our Latest News section.