Sundance Vacations is happy to be contributing to Northeast Sight Services' 9th Annual Chip in For Sight Golf Tournament by donating a week vacation certificate. Golfers will tee off Monday, June 13th at Wyoming Valley Country Club. All proceeds will help to further the mission of Northeast Sight Services.
About Northeast Sight Services
The mission of the Northeast Sight Services is to help blind and visually impaired individuals achieve the best possible quality of life by providing compassionate services and to prevent vision loss through education and early detection for people of all ages.
Founded in 1918, Northeast Sight Services is a non-profit organization that serves Northeast Pennsylvania, including Luzerne, Wyoming, Wayne, and Pike Counties. Northeast Sight Services offers the following services:
Adjustment to Vision Loss
In-Home Support
Independent Living and Social Events
Eye Learn Programs
Vision Screenings (for both children and adults)
Eye Health & Safety Education programs (for both children and adults)
You can make a donation to Northeast Sight Services through the donation page on their website. Every little bit helps to support their cause!
---
For more information, updates, travel tips and news from Sundance Vacations, be sure to follow us on the following social media outlets: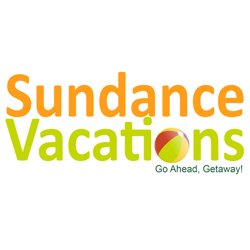 Sundance Vacations has been sending travelers on the vacations of their dreams for 27 years. In addition to our travel services, our co-founders believe strongly in giving back and incorporate their values into the culture of the company. Employees are always lending a hand to those in need around all our offices . Read more on under our Latest News section.