To contribute to the Fishing for a Cause Cornhole Tournament, Sundance Vacations donated a vacation certificate to be added to the collection of raffle prizes. The event takes place on Sunday May 29th at the Breslau Fire Hall in Hanover Township. The entry fee is $12 per team, but non-participants are welcome to watch, as well! A $25 donation includes a promotional mug and beverage (for those 21 and over.) Be sure to sign up as soon and possible. Spots are filling up fast and you're not going to want to miss the fast-paced fun that Fishing for a Cause provides!
Different entertainment includes Maddy's Doghouse and Yogi's food trucks, basket raffles, and a performance by Rockaholix. Check out the Fishing for a Cause Cornhole Tournament Facebook page to reserve your spot, donate, and to learn more about the charitable cause.
About Fishing for a Cause
Fishing for a Cause is a non-profit organization focused on raising funds to help local handicap and disabled children. All donations go to qualifying families to help support the child with the necessities they may need to develop their skills and abilities.
As stated on their Facebook page, "Please join us as Fishing for a Cause embarks on its next fundraising effort, 1st annual Cornhole Tournament! We are graciously asking for your support to participate in the event by registering to play, sponsor this event, or donate a basket, gift certificate or monetary donation for the basket raffle. Together, we will make a difference for these children."
---
For more information, updates, travel tips and news from Sundance Vacations, be sure to follow us on the following social media outlets: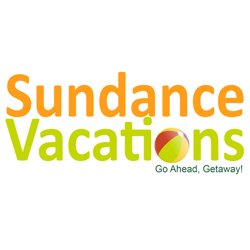 Sundance Vacations has been sending travelers on the vacations of their dreams for 27 years. In addition to our travel services, our co-founders believe strongly in giving back and incorporate their values into the culture of the company. Employees are always lending a hand to those in need around all our offices . Read more on under our Latest News section.