Sundance Vacations contributed to the 2022 Allied Services Autism Golf Classic by donating an 8 day/7 night vacation certificate and a major sponsorship investment of $2,500. All proceeds from the Autism Golf Classic benefit pediatric autism programs and services at Allied Services.
The schedule for the event can be found on the Allied Services website as follows:
Monday, June 20, 2022
9:30 A.M. Registration & Continental Breakfast
11:00 A.M. Golf starts promptly.
4:00 P.M. Outdoor cocktail reception
5:00 P.M. Dinner & awards adhering to social distancing guidelines. Auction featuring vacation packages, sporting events, and local gift certificates.
---
About Allied Services
Allied Services is the leading provider of healthcare and human services for people with disabilities and chronic illness in Northeastern Pennsylvania (NEPA). In existence for over 53 years, Allied Services works to advance health and overall quality of life for people in the region.
Every day, the 3,200 employees and volunteers of Allied Services help nearly 5,000 people in NEPA by reaching out to people who struggle with injuries or disabling illnesses, developmental disabilities, children with special needs as well as those who require daily living assistance.
This non-profit's mission is to help people with challenges to overcome them by providing care and people-oriented services. This means the needs of those in Allied Services care are at the center of all they do.
You can make a donation to Allied Services by filling out the form on their Make a Donation page.
---
For more information, updates, travel tips and news from Sundance Vacations, be sure to follow us on the following social media outlets: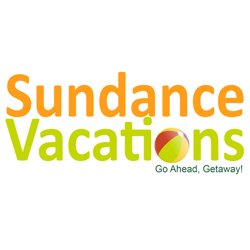 Sundance Vacations has been sending travelers on the vacations of their dreams for 27 years. In addition to our travel services, our co-founders believe strongly in giving back and incorporate their values into the culture of the company. Employees are always lending a hand to those in need around all our offices . Read more on under our Latest News section.