Allied Services is an organization that we have worked closely with in the past and one that we will continuously support in the present and into the future. On June 19th, Allied Services held its 30th Annual Autism Golf Classic presented by MotorWorld Lexus at the Huntsville Golf Club in Lehman, PA. Sundance Vacations joined the event with a major sponsorship investment of $2,500. All proceeds from the outing benefit pediatric autism programs and services at Allied Services. In the last year, Allied Services provided more than 33,000 pediatric therapy visits.
Golfers got to enjoy a continental breakfast, boxed lunch, cocktail reception, dinner, and 18 holes of golf! Towards the end of the night, an auction was held featuring vacation packages, sporting event tickets, and local gift certificates.
About Allied Services
Allied Services is the leading provider of healthcare and human services for northeastern Pennsylvanians with disabilities and chronic illnesses. As a not-for-profit corporation, we work to advance the health, independence, and life quality of our consumers and of the people of our region. Throughout its 60+ year history, Allied Services has been guided by a commitment to delivering compassionate care of the highest quality.
Every day Allied's 3,500 employees and volunteers strive to touch the lives of nearly 5,000 people throughout northeastern and central Pennsylvania. Allied Services works to support:
People who have injuries or disabling illnesses
Children with special needs
People with developmental disabilities
Persons who need assistance with activities of daily living
For ways to give back, visit the Allied Services Giving page to make a donation online.
---
Check out our Latest News tab to stay up to date with charities that Sundance Vacations is actively working with. Make a donation to a charitable organization close to your heart on our Charities Page today!
For more information, updates, travel tips and news from Sundance Vacations, be sure to follow us on the following social media outlets: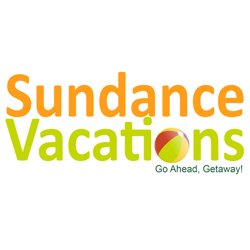 Sundance Vacations has been sending travelers on the vacations of their dreams for 27 years. In addition to our travel services, our co-founders believe strongly in giving back and incorporate their values into the culture of the company. Employees are always lending a hand to those in need around all our offices . Read more on under our Latest News section.