The Greater Pittston Santa Squad, a non-profit community organization, is holding its 2nd annual golf tournament to raise funds for children in need during the 2022 holiday season. The event will take place on September 10th at the Wilkes-Barre Golf Club. Sundance Vacations participated in the 2021 tournament and is happy to be returning this year! This year, Sundance is donating a week vacation certificate and a $50 Uber gift card to be won during the basket raffles.
About the Greater Pittston Santa Squad
The Greater Pittston Santa Squad "helps to ensure every child in the Greater Pittston Area has toys under the tree on Christmas morning with the support of friends, football and the generosity of local businesses/residents," as stated on the Greater Pittston Santa Squads official Facebook page. The Greater Pittston Santa Squad holds amazing fundraising events throughout the year, like the Christmas in July celebration.
You can donate to the Greater Pittston Santa Squad by using their PayPal or Venmo links! Each donation goes directly towards providing children with presents on Christmas Day. You can also check out their Facebook page to see how you can become involved in the 2nd annual golf tournament.
---
For more information, updates, travel tips and news from Sundance Vacations, be sure to follow us on the following social media outlets: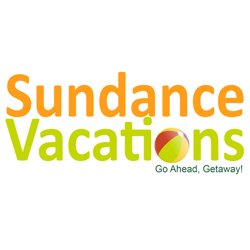 Sundance Vacations has been sending travelers on the vacations of their dreams for 27 years. In addition to our travel services, our co-founders believe strongly in giving back and incorporate their values into the culture of the company. Employees are always lending a hand to those in need around all our offices . Read more on under our Latest News section.