To welcome in the gorgeous spring weather, the Domestic Violence Service Center of Wilkes-Barre, Pennsylvania held their 14th annual Golf Tournament at Blue Ridge Trail Golf Course in Mountain Top, PA on Friday, May 6th, 2022. All proceeds from this year's tournament went towards DVSC's programming to ensure the safety of those in need of service. Sundance Vacations was the $5,000 chairman sponsor for the event.
Prizes were offered for:
Closest to the Pin
Hole-In-One
Longest Drive
First, Second, and Third Flights
Raffles
About the Domestic Violence Service Center
In 1976, a group of volunteers came together with a vision to keep battered women and their children safe from violence. Within a week of the first shelter opening in Northeastern PA in 1978, it was filled to capacity, showing how needed the services they provide were.
The Domestic Violence Service Center now serves the women and children of both Luzerne and Carbon counties in Pennsylvania. In addition to emergency shelter and transitional housing, the center offers free and confidential services such as crisis intervention and counseling. They also offer a 24 hour hotline to help those in immediate need.
Seeking to give battered women and their children a safe environment and a chance at a violence-free future, the Domestic Violence Service Center strives to provide safety and empowerment for victims of violence by reminding them they are not alone.
They have proudly served nearly 3,000 victims of domestic violence and their families in our region in 2020 alone, providing a path to safety and shelter from abuse.
To donate to the Domestic Violence Service center, please click to be redirected to their donation page. Every cent benefits domestic abuse survivors and helps to remove them from harmful, dangerous environments.
---
For more information, updates, travel tips and news from Sundance Vacations, be sure to follow us on the following social media outlets: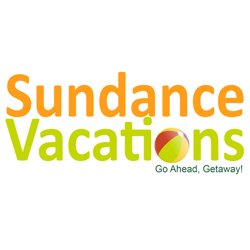 Sundance Vacations has been sending travelers on the vacations of their dreams for 27 years. In addition to our travel services, our co-founders believe strongly in giving back and incorporate their values into the culture of the company. Employees are always lending a hand to those in need around all our offices . Read more on under our Latest News section.