Sundance Vacations loves to give back locally, and this past Christmas, our Tamaqua dayshift employees did just that by bringing some Christmas joy to children in the area! Several toys like dolls, Nerf guns, racecars, and even a bicycle, were donated and given to children in Schuylkill and Carbon County through Toys for Tots. In addition, a $400 check was donated by Sundance co-founders, John and Tina Dowd.
Bonnie Whah, Tamaqua Marketing Manager, was thrilled with this year's results, stating, "We were happy in the collections of toys and the check from John and Tina. The children in our area will have a better Christmas with the help from Sundance Vacations. Every year we like to give back to the children. They are our future. They will remember and when they are older give back as well."
We love seeing the smiles that beam brightly on the children's faces, especially during the holiday season, and we can't wait to see what next year brings for our Toys for Tots holiday donation!
About the Tamaqua PA Toys for Tots
Toys For Tots of Carbon County and Tamaqua in Schuylkilll County is a local branch of Toys for Tots run by Schuylkill-Carbon Marine Corps League—a group of veterans.
You can donate to your local marine Toys for Tots campaign online by visiting the Tamaqua, PA Toys for Tots donation page. To donate a toy, contact the local Toys for Tots coordinator by visiting the toy donation page. You'll also find ways to get involved with the charity through navigating the website!
---
Check out our Latest News tab to stay up to date with charities that Sundance Vacations is actively working with. Make a donation to a charitable organization close to your heart on our Charities Page today!
For more information, updates, travel tips and news from Sundance Vacations, be sure to follow us on the following social media outlets: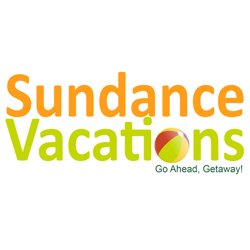 Sundance Vacations has been sending travelers on the vacations of their dreams for 27 years. In addition to our travel services, our co-founders believe strongly in giving back and incorporate their values into the culture of the company. Employees are always lending a hand to those in need around all our offices . Read more on under our Latest News section.