The Step by Step Foundation will be hosting their Annual Golf Outing at the Huntsville Golf Club on August 29, 2022. Sundance Vacations has sponsored past Step By Step golf tournaments and we're thrilled to be returning—this year as a Title Sponsor!
Gifts have been given to players in previous years for attending, such as door prizes and participation goodies. Participation is greatly appreciated, as all funds will go towards aiding individuals with intellectual disabilities, autism spectrum disorders, and mental health disorders. This year's event will be bigger and better than ever. You're not going to want to miss out! Join us and enjoy fabulous food and fun in the sun!
About the Step By Step Foundation
Step By Step is a private, non-profit organization that's devoted to providing community support services to children and adults in Pennsylvania with mental illness, disabilities, and autism spectrum disorders.
Step By Step, Inc. was established in 1977 and provides services to over 2,000 people. In 2008, Step By Step, Inc. took an important next step by establishing the Step By Step Foundation. The Foundation's purpose is to assist the organization with future opportunities that align with the agency's mission through community outreach, education efforts, and innovation opportunities.
You can make a donation to the Step By Step Foundation by using the links on their website's donation page. Please consider donating to this wonderful cause–your donation makes a difference!
---
Check out our Latest News tab to stay up to date with charities that Sundance Vacations is actively working with. Make a donation to a charitable organization close to your heart on our Charities Page today!
For more information, updates, travel tips and news from Sundance Vacations, be sure to follow us on the following social media outlets: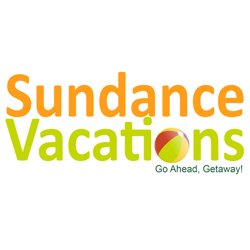 Sundance Vacations has been sending travelers on the vacations of their dreams for 27 years. In addition to our travel services, our co-founders believe strongly in giving back and incorporate their values into the culture of the company. Employees are always lending a hand to those in need around all our offices . Read more on under our Latest News section.