The war on Ukraine has been raging on since February 24, 2022, and almost two whole months in it shows no sign of slowing down. Many families have lost their homes, their stability, and worst of all—their loved ones. The Ukrainian individuals affected can never truly replace what has been lost, but Sundance Vacations has partnered with Convoy of Hope to provide supplies to the devastating number of refugees and those displaced and ravaged in need of food, water, and other required items in and around Ukraine.
Sundance Vacations set a goal amongst its offices to raise $2,500 for the country and people of Ukraine suffering from the war. Sundance Vacations employees donated a total of $2,604.13 to Convoy of Hope, which has impacted over 125,000 people in and around Ukraine. The $2,604.13 donation was matched by Sundance co-founders John and Tina Dowd, making the total amount collected an astounding $5,208.26. All members of the Sundance Vacations family rallied together to make this donation possible.
About Convoy of Hope
Convoy of Hope is a non-profit organization that was founded in 1994 by Hal Donaldson. Convoy of Hope is a faith-based, nonprofit organization with a driving passion to feed the world through children's feeding initiatives, community outreach, and disaster response. In partnership with local churches, businesses, civic organizations, and government agencies, Convoy strategically offers help and hope to communities around the world.
You can get involved and volunteer to aid Convoy of Hope in their many ventures, or you can donate to their cause directly on their site by using the Convoy donation widget.
Donations are now being accepted by the public, so please consider donating to Sundance Vacations x Convoy of Hope Responding in the Ukraine!
---
For more information, updates, travel tips and news from Sundance Vacations, be sure to follow us on the following social media outlets: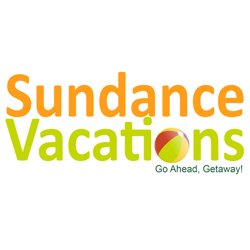 Sundance Vacations has been sending travelers on the vacations of their dreams for 27 years. In addition to our travel services, our co-founders believe strongly in giving back and incorporate their values into the culture of the company. Employees are always lending a hand to those in need around all our offices . Read more on under our Latest News section.