On May 20, 2022, the Wyoming Valley Montessiri School held an annual gala benefit for the WVMS Scholarship Fund to celebrate more than 50 years at WVMS. After having to pause the celebration for two years due to the unfortunate circumstances of the COVID-19 pandemic, WVMS decided to take a more casual approach for the 2022 event. Hors d'oeuvres, desserts, and an open bar kept bellies full and spirits high! Families and friends of Wyoming Valley Montessiri School students were invited to participate in a silent auction for themed gift baskets, gift cards, and much more. Parents were able to reunite and mingle in an upscale casual, comfortable setting.
Sundance Vacations donated a week vacation certificate to be contributed to the silent auction. We hope that whoever won enjoys a relaxing week on the green!
About Wyoming Valley Montessiri School
As stated on WVMS website homepage, "Wyoming Valley Montessori School welcomes children 18 months through 12 years to its Toddler, Primary, and Elementary Programs. We are an independent, non-profit co-educational day school in Kingston, Pennsylvania, fully accredited by the American Montessori Society and the Middle States Association Commission on Elementary Schools. The school was founded in 1970 by a group of parents interested in the educational philosophies of Dr. Maria Montessori. It opened its doors to twenty students and one teacher. Today the staff numbers more than twenty-five and the enrollment is over one hundred children. We are located in the Wyoming Valley of Northeast Pennsylvania, just across the Susquehanna River from Wilkes-Barre."
You can learn more about WVMS on their website. Please consider donating by using the widget on their donation page to support the staff and children!
---
For more information, updates, travel tips and news from Sundance Vacations, be sure to follow us on the following social media outlets: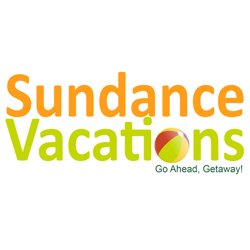 Sundance Vacations has been sending travelers on the vacations of their dreams for 27 years. In addition to our travel services, our co-founders believe strongly in giving back and incorporate their values into the culture of the company. Employees are always lending a hand to those in need around all our offices . Read more on under our Latest News section.