Working for a generous company is a gift, and at Sundance Vacations, we're blessed to have the inspiring, altruistic leadership of John and Tina Dowd. The duo is constantly giving back to the local community and their most recent charity-driven endeavor involved a monumental donation to the Luzerne Foundation. The Dowds donated the 40,000 square-foot building (and former Sundance Vacations homebase) located at 744 Kidder St. to the non-profit. As former Chair of the foundation, John Dowd continuously supports the organization's mission of enhancing and bettering the lives of the community through philanthropy.
This donation will allow The Luzerne Foundation to continue to enact their mission and support the county, and will act as a beacon for all the great things to come from John and Tina Dowd this year!
To read the full story, visit the Sundance Vacations Press page found on the main website. Be sure to also visit The Luzerne Foundation if you're interested in donating a building or if you'd like to read more about the cause.
---
Check out our Latest News tab to stay up to date with charities that Sundance Vacations is actively working with. Make a donation to a charitable organization close to your heart on our Charities Page today!
For more information, updates, travel tips and news from Sundance Vacations, be sure to follow us on the following social media outlets: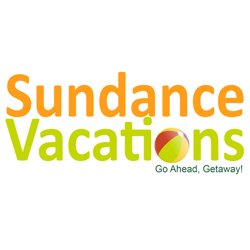 Sundance Vacations has been sending travelers on the vacations of their dreams for 27 years. In addition to our travel services, our co-founders believe strongly in giving back and incorporate their values into the culture of the company. Employees are always lending a hand to those in need around all our offices . Read more on under our Latest News section.