Sundance Vacations and its employees are strongly dedicated to giving back to their communities. Embedded as one of the company's core values, the Sundance team has donated money and time to several charities both nationally and locally. On March 7, 2023, Sundance Vacations' charitable efforts were recognized at the 13th Annual GNEX Vacation Industry Awards, one of the highest honors in the hospitality industry, when awarded Philanthropist of the Year.
At Sundance Vacations, we have an active community leadership team where all employees can actively participate in a variety of campaigns that are important to their values. We have found that work-life can be balanced out when our workday is filled with meaningful opportunities greater than ourselves or our company.  Some of these philanthropic highlights from the past year include working with local community organizations to enrich the lives around us, as well as larger non-profit organizations to support national and global organizations.
Sundance Vacations recently announced a two-year partnership with St. Luke's University Health Network to expand a school-based Therapy Program. This two-year partnership will help expand Your Emotional Strength Supported, or YESS, a school- based therapy program offered in thirteen Pennsylvania school districts.  The YESS program was developed to make mental health treatment available for elementary, middle, and high school students through eliminating barriers like transportation issues, lack of healthcare coverage and stigma. Sundance Vacations has pledged to donate $60,000 over the next two years, a number that will be matched by the Co-Founder's Dowd-Berger Donor Advised Fund through the Carbon County Community Foundation.
In January 2023, co-Founders John and Tina Dowd, donated the previous Sundance Vacations' headquarters to a community non-profit organization, the Luzerne Foundation. The Luzerne Foundation works to enhance the lives of Luzerne County residents by evaluating and addressing community needs through strategic grantmaking, promoting responsible philanthropy, and connecting donors to causes that matter to them. This 40,000 square foot office building marked the largest real estate donation in the foundation's history, adding to the company's dedication to community.  John Dowd continues to actively serve as a Board of Director for the Luzerne Foundation.
As 2023 swiftly marches on, Sundance Vacations will continue to give back to those in need. To learn more about Sundance Vacations charitable initiatives, visit Latest News on Sundance Vacations Charities. We eagerly await the 2024 GNEX Vacation Industry Awards nominations to open!
---
Check out our Latest News tab to stay up to date with charities that Sundance Vacations is actively working with. Make a donation to a charitable organization close to your heart on our Charities Page today!
For more information, updates, travel tips and news from Sundance Vacations, be sure to follow us on the following social media outlets: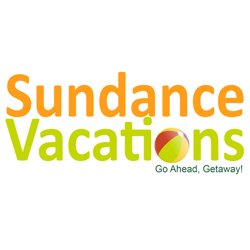 Sundance Vacations has been sending travelers on the vacations of their dreams for 27 years. In addition to our travel services, our co-founders believe strongly in giving back and incorporate their values into the culture of the company. Employees are always lending a hand to those in need around all our offices . Read more on under our Latest News section.