This year, Santa Claus is visiting the Tick Tock Early Learning Center on December 21st, 2022 to deliver toys to local children. The toy delivery is meant to provide holiday cheer to the students and families of Tick Tock. In previous years, Sundance Vacations employees dressed in festive attire and delivered toys and goodies as Santa's elves, helpers, and even the big man himself! Sundance Vacations has been greatly involved in Tick Tock Early Learning Center's efforts, even sponsoring the 29th Annual Golf Classic in 2021.
Our employees have a blast participating in the toy delivery and we can't wait to see the delighted looks on the children's faces this year. Seeing their excitement wraps the whole event up with a tight bow!
About the Tick Tock Early Learning Center
The Tick Tock Early Learning Center located in Southern Chester County, Pennsylvania, is celebrating over 50 years of serving children and families in Southern Chester County and 50 years of support from our local community. Tick Tock Early Learning Center prepares children from working families for school and life in a loving environment at affordable rates.
Tick Tock Early Learning Center accepts financial and in-kind contributions from caring individuals who wish to support quality childcare and early childhood education for the children of low-income working families in our local community. If you'd like to make a generous donation to Tick Tock, please visit the donation page located on their website.
---
Check out our Latest News tab to stay up to date with charities that Sundance Vacations is actively working with. Make a donation to a charitable organization close to your heart on our Charities Page today!
For more information, updates, travel tips and news from Sundance Vacations, be sure to follow us on the following social media outlets: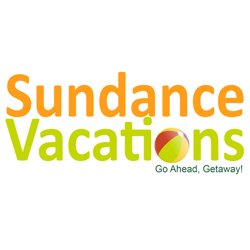 Sundance Vacations has been sending travelers on the vacations of their dreams for 27 years. In addition to our travel services, our co-founders believe strongly in giving back and incorporate their values into the culture of the company. Employees are always lending a hand to those in need around all our offices . Read more on under our Latest News section.