Sundance Vacations King of Prussia Office Sponsored the Tick Tock Early Learning Center's 29th Annual Golf Classic on Monday, September 20, 2021, at the award-winning Hartefeld National in Avondale!
Registration and lunch began at 11:30 AM with the shotgun scramble starting at 1:00 PM. Individual golfers were able to play 18 holes of golf which included a cart, lunch, open-wine and beer hour after the tournament and an elegant dinner and dessert buffet. At 6:30 they also had a silent auction, and had prizes awarded for the winning team, closest to the pin and the longest drive contest.
Non-golfers were able to join the event at 5:30 PM for the open wine/beer hour, dinner buffet and fabulous silent auction.
All funds go directly to improving the Tick Tock facility, expanding program services, and enriching curriculum.
About Tick Tock Early Learning Center
Tick Tock Early Learning Center is a place for children to receive a quality education at an affordable expense in Pennsylvania.
The center helps struggling families in Southern Chester County by providing child care. Their emphasis on teaching the English language prepares children for schooling.
Tick Tock's rates are determined by the family size and income and accept state sponsored subsidies so that care can be provided for those in need.
For more information on Tick Tock Early Learning Center and how Sundance Vacations employees support the charity, visit the organization's page on Sundance Vacations Charities. There you will also find a place to donate!
View all charities Sundance Vacations King of Prussia worked with here: King of Prussia News.
For more information, updates, travel tips and news from Sundance Vacations, be sure to follow us on the following social media outlets: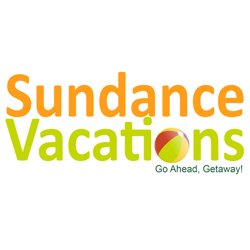 Sundance Vacations has been sending travelers on the vacations of their dreams for 27 years. In addition to our travel services, our co-founders believe strongly in giving back and incorporate their values into the culture of the company. Employees are always lending a hand to those in need around all our offices . Read more on under our Latest News section.