On Saturday, September 9th, Sundance Vacations team members and serval citizens in and around the Carbon County area gathered together to support the First Inaugural Family Promise of Carbon County Family Fun Festival. The event was held at the Penn Forest Recreational Park in Jim Thorpe, PA, and teams registered to compete in multiple activities, including, the fun run/walk, cornhole tournament, and 3-point basketball contests. The event also hosted a multitude of games for children, though the highlight for the kiddos seemed to be the inflatable bounce house! Basket raffle tickets were drawn at the end of the day and attendees when home with great prizes like a fall themed basket, a lottery ticket board, and an 8day/7night vacation to Myrtle Beach.
Delicious food, treats, and sweets were served by generous volunteers. A fresh fish fry was fried up by Sundance Vacations personal trainer and had people flocking to the picnic tables to get a taste!
The best part of all? Our very own team, the Sundance Stunners, completed the 5K walk/run and raised over $240 for Family Promise. Being the team with the most donations, each member won a 2-pack of tickets to the Bloomsburg Fair.
About Family Promise of Carbon County
Family Promise of Carbon County is a public charity whose mission is to help families experiencing homelessness and low-income families achieve sustainable independence through a community based response by providing temporary shelter, meals, and fellowship in order to meet the basic needs of families without permanent housing in Carbon County and the surrounding communities.
Families are educated, encouraged and empowered to become self-sufficient by support from the faith community and other local community resources. To make a donation to Family Promise, please visit the "Donate" page on their website.
---
Check out our Latest News tab to stay up to date with charities that Sundance Vacations is actively working with. Make a donation to a charitable organization close to your heart on our Charities Page today!
For more information, updates, travel tips and news from Sundance Vacations, be sure to follow us on the following social media outlets: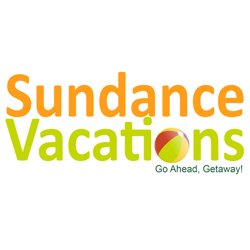 Sundance Vacations has been sending travelers on the vacations of their dreams for 27 years. In addition to our travel services, our co-founders believe strongly in giving back and incorporate their values into the culture of the company. Employees are always lending a hand to those in need around all our offices . Read more on under our Latest News section.