Saturday, May 20th marked the 2nd Annual Fishing for a Cause Cornhole Tournament. The event was held at the Breslau Fire Hall in Hanover Township. Sundance Vacations participated as a $500 sponsor and donated the grand raffle drawing prize—8-day/7-night accommodations to Myrtle Beach or Hiton Head, South Carolina! Several members of the Sundance Vacation team were in attendance to join in the fun. In total, there were 75 basket raffle items donated by great local businesses and members of the community!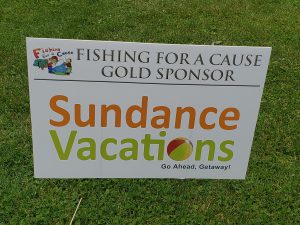 About Fishing for a Cause
Fishing for a Cause is a non-profit organization focused on raising funds to help local handicap and disabled children. All donations go to qualifying families to help support the child with the necessities they may need to develop their skills and abilities. The annual cornhole tournament is held to raise funds for local families with ill, handicapped, and disabled children. Not only does the event encourage citizens to get active out in the sunshine, but it's also a great opportunity to mingle and get to know the generous souls in your neighborhood.
If you're interested in supporting local families, you can find information on how to donate to Fishing for a Cause through their website, which can be easily accessed here.
---
Check out our Latest News tab to stay up to date with charities that Sundance Vacations is actively working with. Make a donation to a charitable organization close to your heart on our Charities Page today!
For more information, updates, travel tips and news from Sundance Vacations, be sure to follow us on the following social media outlets: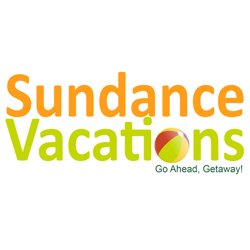 Sundance Vacations has been sending travelers on the vacations of their dreams for 27 years. In addition to our travel services, our co-founders believe strongly in giving back and incorporate their values into the culture of the company. Employees are always lending a hand to those in need around all our offices . Read more on under our Latest News section.