On Saturday, June 3rd, Ruth's Place held its 15th annual Walk for Hope, a yearly fundraising event to support Ruth's Place Shelter for Homeless Women. Sundance Vacations was honored to be included in the event as a $2,500 Home Stretch sponsor. The walk took place of Wilkes-Barre's Public Square to support and raise awareness for women suffering from homelessness right in our backyard. All funds raised goes towards the programs and services offered by Ruth's Place.
We're grateful for such an amazing event to be hosted right in our hometown!
About Ruth's Place
Ruth's Place, a nonprofit program of Volunteers of America Pennsylvania, is the only emergency homeless shelter dedicated to serving women experiencing homelessness in Luzerne County. The shelter provides 24-hour lodging and services 7 days a week to women experiencing homelessness in the area.
As provided on the Ruth's Place Facebook page, for 20 years, Ruth's Place has not only offered emergency shelter, but an environment where women are supported and encouraged. It provides the bricks and mortar for well-being: a safe home, social relationships, healthy food, and connections to jobs and opportunities to build life skills. We believe everyone should have the opportunity to reach their full potential and contribute to their community. The Walk for Hope provides a major source of funding for the programs and services to the women who rely on Ruth's Place for support.
---
Check out our Latest News tab to stay up to date with charities that Sundance Vacations is actively working with. Make a donation to a charitable organization close to your heart on our Charities Page today!
For more information, updates, travel tips and news from Sundance Vacations, be sure to follow us on the following social media outlets: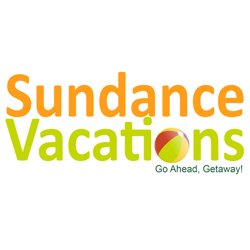 Sundance Vacations has been sending travelers on the vacations of their dreams for 27 years. In addition to our travel services, our co-founders believe strongly in giving back and incorporate their values into the culture of the company. Employees are always lending a hand to those in need around all our offices . Read more on under our Latest News section.