Sundance Vacations Wilkes-Barre Office Employees Make a Difference at Blue Chip
Sundance Vacations employees from our corporate office in Wilkes-Barre, Pa. organized a group of volunteers to help out at Blue Chip Farm Animal Refuge on Sunday March 20, 2016.
The ten volunteers threw on hoodies and jeans to do some early morning clean-up around the property.
While three employees scaled the road for the cans and trash to clean up, most of our volunteers put on their gardening gloves to freshen up the grounds for the spring season!
Sundance Vacations volunteers shoveled mulch into buckets and wheel barrels and lined Blue Chip's driveway, revitalizing the gardens for visitors.
Some volunteers were even asked to help clean some dog pens and got the chance to interact with some furry friends.
Nothing like a good spring cleaning!
After a few hours of work, employees admired their hard work and stopped off at the Blue Chip gift shop before heading home.
One of our VIP marketing employees, Amara Davenport, volunteers quite often with her husband and daughter.
"It's overall very rewarding," Davenport tells Sundance Vacations. "My family and I love to volunteer at Blue Chip. The people there are so grateful and helping the animals means a lot to us."
Another Sundance Vacations employee, Sarah Colwell, tells us she loves how personal her relationship is with the people at Blue Chip.
"It was a fulfilling experience to volunteer there," said Colwell. "Hearing some of the stories first hand definitely fostered pride in our department to know we helped the critters in their care."
This is not the only time Sundance Vacations employees have volunteered at Blue Chip; employees have been going to the farm for four years now to help however they can.
In addition to their volunteer efforts at the farm, Sundance Vacations employees in our VIP department also collect annual donations for Blue Chip Farms by holding fundraisers at their Wilkes-Barre, Pa. office.
This year, employees watched TV, wore comfy clothes, and ate hoagies to save animals! Learn more about our 2016 fundraiser here: Sundance Vacations Holds Fundraisers for Blue Chip Farm Animal Refuge.
For more on Blue Chip, follow them on Facebook for adoption or volunteer opportunities.
Sundance Vacations employees do more than just spread mulch to help their communities, they spread awareness to tons of great causes who could benefit from an extra hand.
View all charities Sundance Vacations Wilkes-Barre worked with here: Wilkes-Barre News, and make sure to keep up with all Events Sundance Vacations support!
For more information, updates, travel tips and news from Sundance Vacations, be sure to follow us on the following social media outlets: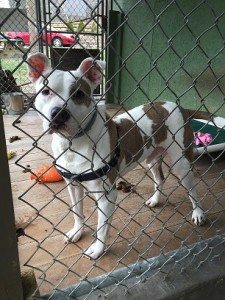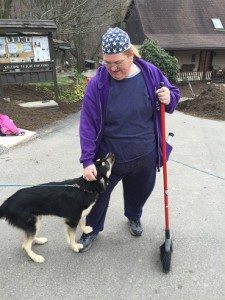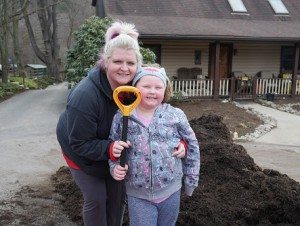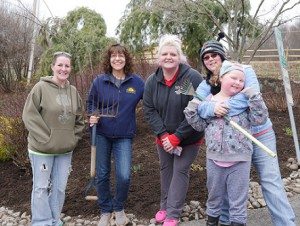 Jennifer writes for Sundance Vacations' Charities, Blog and News site. As our Digital Marketing Coordinator, she is the mastermind behind our YouTube videos and generates online content for our travel company.