Each summer the Commission on Economic Opportunity holds their "Food 4 Kids Summer" program which is dedicated to making sure that kids get a well-balanced lunch.
Many children who receive breakfast and lunch during the school year do not receive the same nutritional support over the summer, leaving thousands of local kids at risk of hunger and malnutrition.
The Food 4 Kids Summer program served more than 68,000 meals during the summer of 2017. The Program provides up to 2,000 meals each day to children at 78 different sites in three counties.
This year, employees from our Sundance Vacations Wilkes-Barre office stopped by the Wilkes-Barre Housing Authority to volunteer and hand out some lunches. This was the CEOs 5th year at that location, and this year they had the Maternal & Family Health Services as that locations sponsor!
More about the CEO Weinberg Food Bank
CEO Weinberg Food Bank strives to both alleviate hunger and provide nutritional food while serving the Luzerne, Lackawanna, Susquehanna and Wyoming counties of Northeast Pennsylvania.
Check out our charities page for CEO Weinberg Food Bank for a link to donate or information on what you can do to alleviate hunger for those in the community.
---
View all charities Sundance Vacations Wilkes-Barre worked with here: Wilkes-Barre News, and make sure to keep up with all Events Sundance Vacations support!
For more information, updates, travel tips and news from Sundance Vacations, be sure to follow us on the following social media outlets: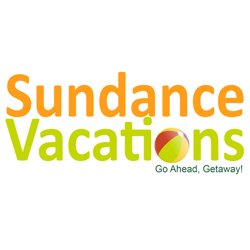 Sundance Vacations has been sending travelers on the vacations of their dreams for 27 years. In addition to our travel services, our co-founders believe strongly in giving back and incorporate their values into the culture of the company. Employees are always lending a hand to those in need around all our offices . Read more on under our Latest News section.