On September 17th, the Penkala family will be hosting their 10th Annual Golf Tournament at the Sands Springs Country Club in Drums, PA. The event is held in memory of Paul "Paulie" W. Penkala, who passed away, but whose legacy continues to shine through in his family, friends, and those whose lives he saved through organ donation. All proceeds are donated to Gift of Life Family House, which serves as a "home away from home" for transplant patients and their families by providing temporary, affordable lodging, and supportive services to those who travel to Philadelphia, Pennsylvania for transplant-related care.
The Gift of Life Family House/Paul W. Penkala Annual Golf Tournament is an event that is held extremely close to the hearts of many employees that work at Sundance Vacations. Lisa Penkala, Sundance Vacations Marketing Manager for the Hazleton office, and her husband, Paul, have been involved in the organization and preparation of the outing for ten years in support of their late son and families in similar situations. Sundance Vacations is donating a week golf certificate to be gifted at the end of the tournament. The cost is $90 per golfer or $360 per team. Teams can consist of up to four players. If you'd like to go to volunteer for the day, or if you'd just like to stop by for dinner, the cost is $40 per person.
The schedule is as follows:
Registration 11:00 – 1:00
Free Range Balls 11:00 – 1:00
Rules and Announcements 12:45
Shotgun Start 1:00
Dogs at the Turn (Lunch)
50/50 Tickets – All Day!
After Tournament Italian Buffet & Awards
More About The Gift of Life Family House
The Family House opened in 2011 in Philadelphia and is an established non-profit organization. The Gift of Life Family House is an affiliate of Gift of Life Donor Program, which coordinates lifesaving and life-enhancing transplants for those on the waiting list, while supporting the generous donors and their families who have chosen to give others a second chance through organ donation. You can donate to The Gift of Life Family House by visiting the donation page on their website.
---
Check out our Latest News tab to stay up to date with charities that Sundance Vacations is actively working with. Make a donation to a charitable organization close to your heart on our Charities Page today!
For more information, updates, travel tips and news from Sundance Vacations, be sure to follow us on the following social media outlets: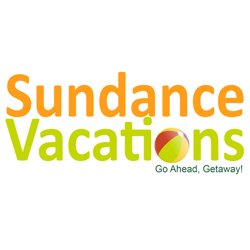 Sundance Vacations has been sending travelers on the vacations of their dreams for 27 years. In addition to our travel services, our co-founders believe strongly in giving back and incorporate their values into the culture of the company. Employees are always lending a hand to those in need around all our offices . Read more on under our Latest News section.