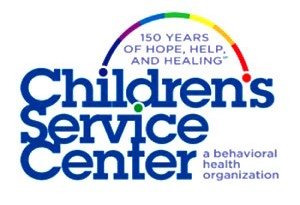 DONATED TO:
ADDRESS: 335 S Franklin St. | Wilkes-Barre, PA 18702
PHONE: (570) 825-6425
EMAIL: CSC's Contact Page
For 152 years, the Children's Service Center, a 501(c)3 behavioral health organization, has provided hope, help, and healing to children, adolescents and families in northeastern Pennsylvania.
They are a diagnostic and treatment center for children and adolescents with emotional disturbances, severe mental illness, and pervasive developmental disorders like autism.
The organization is committed to promoting quality services with care and compassion to enhance the emotional well-being and mental health of its clients.
Over 5,000 children and adolescents a year benefit from the Children's Service Center's array of home, school and community services.
Children's Service Center has 24/7 staffed psychiatric professionals for assessment, crisis, and referral services.
They offer adoption services for individuals interested in raising a child of their own. Please visit www.adoptpakids.org to see the criteria for becoming an adoptive family. Email Rebecca Nallon at rnallon@e-csc.org for more information.
The organization has programs in Danville, Hazleton, Nanticoke, Mount Carmel, Selinsgrove, Tunkhannock, Pittston and Wilkes-Barre. Sundance Vacations donates to their Wilkes-Barre office.
Be sure to keep up with news from Sundance Vacations on the Children's Service Center or other charities and click the DONATE button above to join the effort!